Get Latest Naija News| Free Browsing Tweaks| Campus Gists| Music & Lyrics| Health Talks and Lot More...
Wednesday, April 1, 2015
Gen. BUHARI WILL CREATE 20,000 JOBS IN EVERY STATE! – OSINBAJO
The Vice Presidential Candidate of the All Progressives Congress, Prof. Yemi Osinbajo (SAN), has said that Gen. Muhammadu Buhari (retd.) will create 20,000 jobs in each state of the federation. Osinbajo said this in Osogbo City Stadium on Wednesday while addressing crowd of supporters of the party at the end of a 10 kilometer walk, tagged "Walk for Change Nigeria." He lamented the massive youth unemployment in the country, saying the APC government would address this immediately if Buhari was voted in as the president in the February election. He said, "We would provide 20,000 jobs in each Nigerian state when we are elected. "We will revive our agricultural sector by providing ready-made market for farmers and encourage them, as the government would be purchasing their farm produce. "Our government would also engage in feeding of our primary school pupils with free lunch across the country, just as we will embark on massive road construction. "The elderly and the physically challenged would also not be left out, as our government would be giving them allowances." Osinbajo said that the party had a strong believe that its presidential candidate would be voted into power, while assuring Nigerians that they would not be disappointed. Governor Rauf Aregbesola, while addressing the crowd, challenged President Goodluck Jonathan to come out for a debate to defend himself on how he had run the country. He said that Jonathan had not done anything to make Nigerians to re-elect him. Aregbesola stated that the President had fallen out of favour even from among the cleric, while drawing the attention of the people to the advice of Rev. Father Ejike Mbaka asking Jonathan to resign. Aregbesola urged Nigerian to troop out and effect change through their votes in the February 14 election. He said Buhari had resolved to turn around the fortune of Nigeria for better, saying the PDP-led government had nothing to offer the country other than to increase its level of corruption and impunity which must not be allowed by Nigerians. The governor urged those who were yet to collect their voter cards to do so for the purpose of "kicking the PDP out of government."
The change of venue from the Convention Centre of Eko hotel and Suites to the main bowl of Teslim Balogun Stadium, Surulere, Lagos, for the ...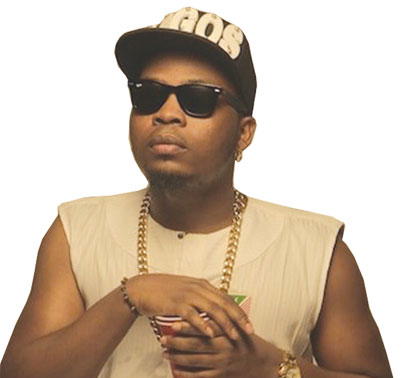 When I initially saw this plan, i was surprised but later realized it is not that a big deal until we can be able to be subscribing for 5...

Hello pals, I want to bring to your notice that you can subscribe to 500MB from MTN with just N100. This is not a cheat in anyway and on...